I have just finished reading Riven by Jerry B Jenkins.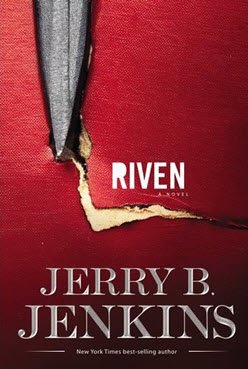 It was a long read, a hard read and at times I wasn't too sure that I wanted to keep going, since it had a theme running through it that I just felt wasn't going to be easy. I like my novels light and this wasn't. But, oh how glad I am that I kept going!
Jenkins describes the book as "the novel I've always wanted to write." If I had written a book like that, I don't think I would ever be able to write another.
It is a truly amazing book. I will not tell you any of the story, just take it from me that the last 100 pages will stun you, and it will affect you long after you have closed the last page. Christ will be closer.